Door-to-Door (D2D) is our retail service that provides small volumes of Automotive Gas Oil (AGO) directly to end consumers. Our priority is ensuring that our customers have their diesel needs met on request and on-demand, with timely delivery.
We supply private residencies, small businesses, religious institutions, hospitals, government parastatals, etc.
D2D is a smart solution that makes ordering and delivery easy and stress-free and it is competitively priced. D2D is a bespoke service with a mark of distinction and service excellence.
We guarantee quality, convenience and ultimate control over your diesel needs.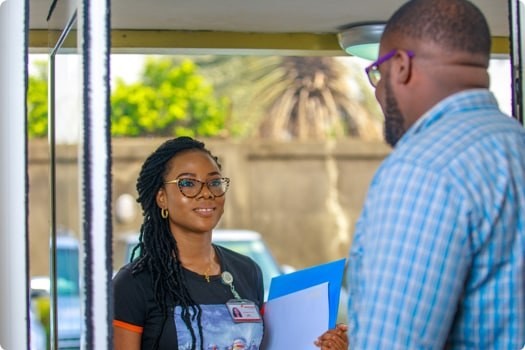 How it Works
Our Advantage
Prompt delivery
Competitive pricing
Product availability on weekdays, weekends and public holiday
Quality assurance
Stock management
24/7 customer care helpline
Post-delivery feedback
Free delivery to specified location
Minimum purchase of 200liters
Convenient, efficient and reliable
Contact
Customer Care
0700 ASHARAMI (0700 27427264) non-toll free, 0800 ASHARAMI (0800 27427264) toll free
Call/Text/Whatsapp
08159090236
Email
customercare@asharamisynergy.com; customerservice@asharamisynergy.com