Our operations cover the entire downstream supply chain and is driven by innovative technology and infrastructure in Product Procurement & Trade, Warehousing & Storage, Marketing & Distribution and Retail
Product Procurement & Trade
Asharami Synergy is involved in the sourcing and procurement of white petroleum products. We are one of Nigeria's leading petroleum products supplier and provides a significant share of Nigeria's refined petroleum product requirement.
Our trade activities include:
Product Importation
Vessel chartering
Product sourcing on behalf of third-party clients (other distribution companies) and Oil Marketing Companies
Our products are sourced from affiliate refineries and our operations are carried out in-house to guarantee consistency in product availability at all times.
The products we source include Aviation Turbine Kerosene (ATK), Premium Motor Spirit (PMS), Automotive Gas Oil (AGO), Liquefied Petroleum Gas (LPG), Dual Purpose Kerosene (DPK), Lubricants.
Our trading partners include Shell, Total, Vitol and BP.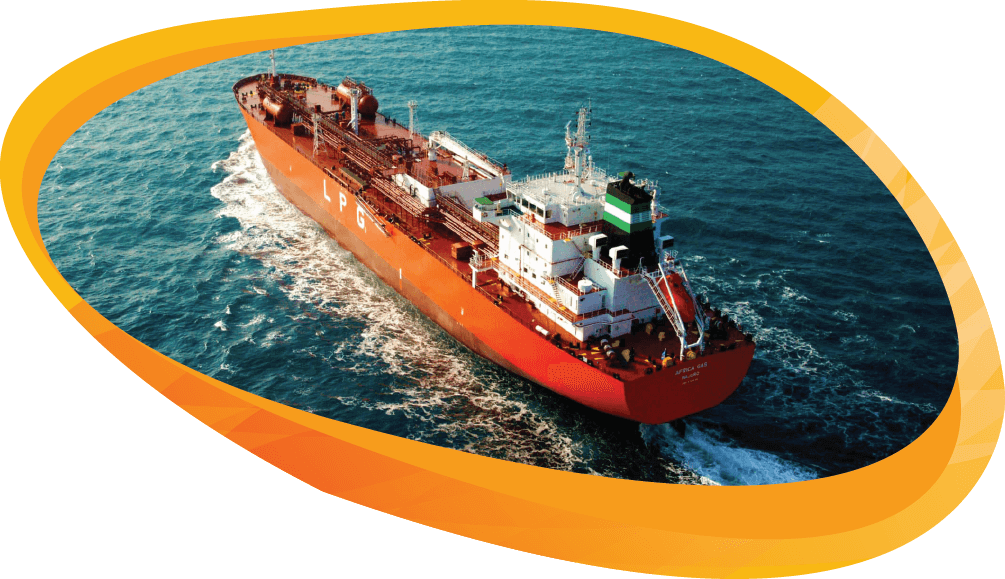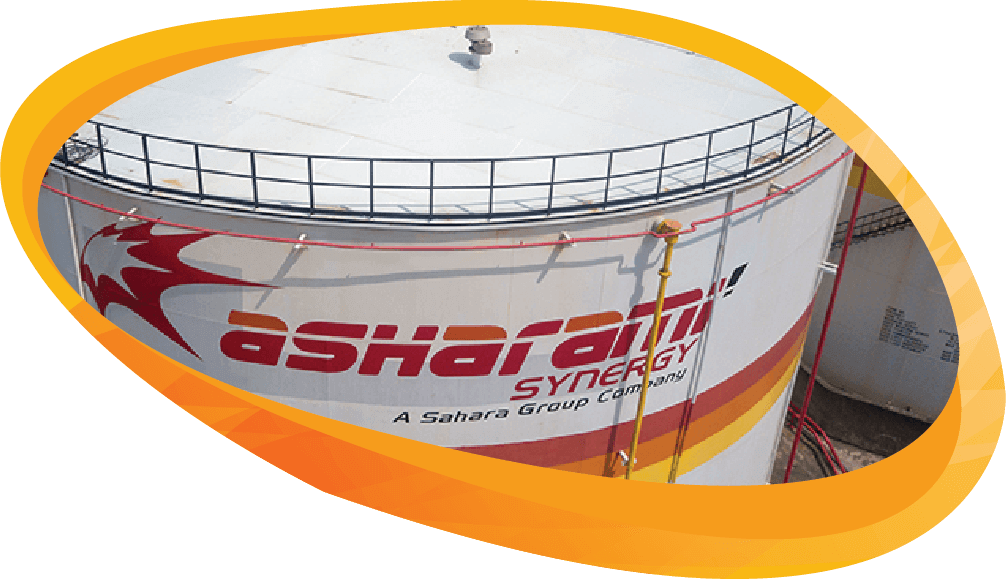 Terminal Operations and Logistics Management
Asharami provides warehousing and logistics terminals across Nigeria and other regions in Africa. We have over two decade's experience in building, operating, maintaining, monitoring and managing warehouse and logistics facilities in the downstream Oil and Gas sector.

Our storage locations provide bulk petroleum warehousing facilities for Premium Motor Spirit (PMS), Jet A1 Fuel (ATK), Automotive Gas Oil (AGO) and Liquefied Petroleum Gas (LPG).

From our state-of-the-art facilities, we coordinate the distribution of products to end-users including major oil companies and airlines via barges, road tankers and aviation fuel bowsers.
Marketing & Distribution
Asharami manages distribution channels across all sections of the downstream Oil and Gas value chain. We have developed extensive knowledge and a new system network that enhances the value of our value chain.
Our marketing and distribution activities include: Aviation fuel sales, Bulk Product sales, Commercial and Industrial sales, Lubricant sales.
Aviation

Asharami Synergy is a leading supplier of aviation fuel (Jet A1) to local, regional and international airlines, with facilities at Nigeria's 3 largest airports.

31 million litres of storage capacity in Nigeria.
Fleet of twenty (20) Bowsers with a total capacity of 776,500 litres.

We supply approximately 23% of Nigeria's aviation fuel demand.

Bulk Sales

We distribute petroleum products from our storage facilities directly to our customers. Our efficient end-to-end distribution channel utilizes innovative technology solutions geared towards improving efficiency in our business operations and service delivery.

Commercial & Industrial Sales

Asharami Synergy delivers fuel directly to our customers through our nationwide distribution network. This involves the supply of AGO and PMS to corporate and commercial customers.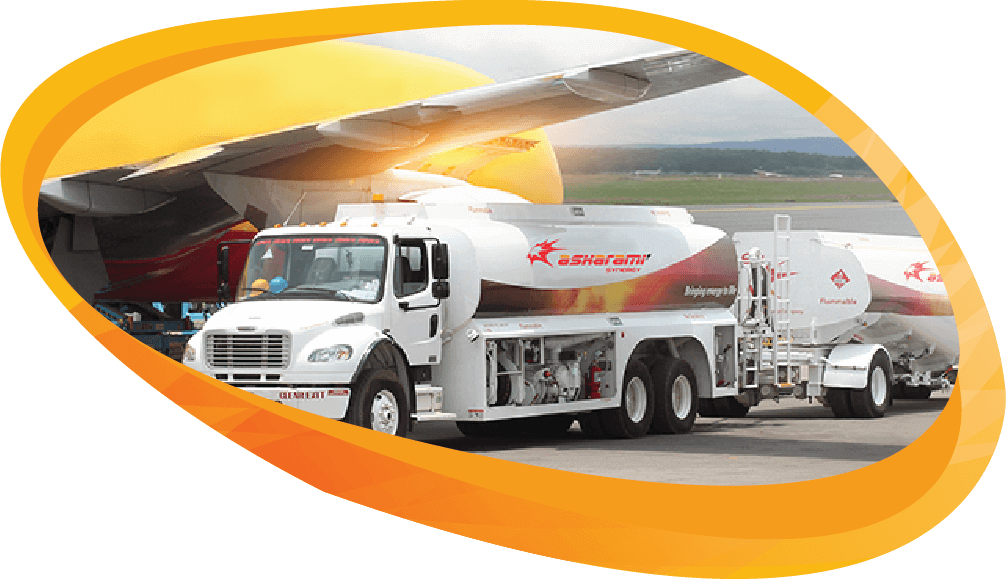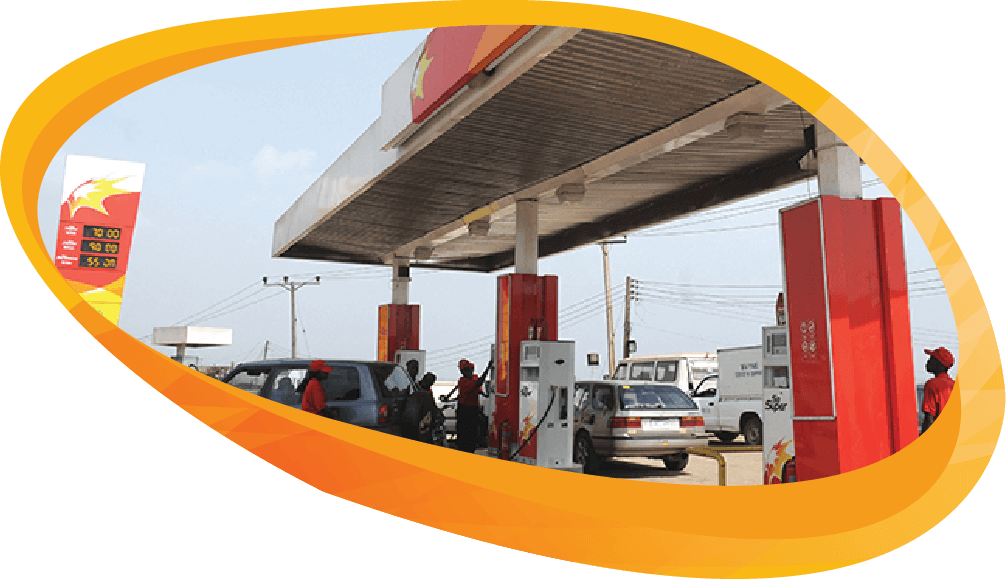 Retail
Asharami Synergy promotes roadway hospitality by providing differentiated fuel stations and offering higher levels of service. We provide petroleum products to our customers in retail quantities through our retail stations located across Nigeria and West Africa.